Call for Session: 21th annual meeting European Asociation of Archaeologists (Glasgow, 2-5/9/15)
5/10/14 .- http://eaaglasgow2015.com/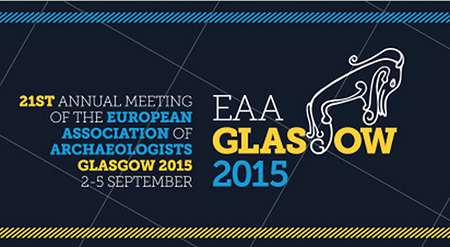 The European Asociation of Archaeologists celebrates its 21th annual meeting in Glasgow (2-5 september 2015)
The EAA will contribute to the cultural legacy of Scotland's great year of celebrations (2014). We will welcome around 2,000 delegates to celebrate the EAA's 21st Annual Meeting at the EAA Glasgow 2015 and look forward to sharing Scotland's rich and unique cultural heritage. Help us share Scotland's archaeology.
The Call for Sessions will remain open until midnight on 31 October 2014. Submit a session or round-table proposal here:
http://eaaglasgow2015.com/call-for-sessions
Noticias relacionadas
Comenta la noticia desde Facebook
Comentarios
No hay comentarios.
Para escribir un comentario es necesario entrar (si ya es usuario registrado) o registrarse