Workshop "Recovering Landscapes" (Belgrade, Serbia, 19-10 november 2013)
12/7/13 .- http://www.archaeolandscapes.eu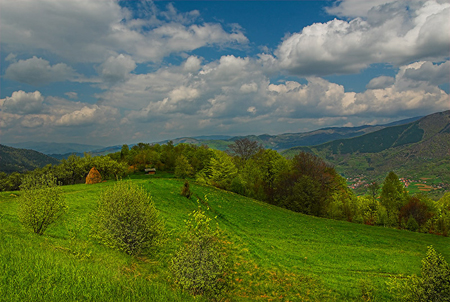 The EU Project ArcheoLandscapes Europe organises the workshop RECOVERING LOST LANDSCAPES - Seminar and workshop on the applications of historic aerial images

Place: Belgrade (Serbia), Institute of Archaeology (SANU)
Date: 19.-20. November, 2013

The ArchaeoLandscapes Project's Workshop aims to bring together scientists, developers and users interested in and working with historic aerial images to introduce and discuss the developments of related data processing procedures and various applications.

Motivation:
Large areas of landscape have been lost over the last century as afforestation, urban expansion, land use change and building of reservoirs, amongst others, have destroyed or covered historic landscapes and ancient monuments. Historic aerial imagery is a privileged source for documenting and understanding these lost landscapes since it provides information that cannot be found anywhere else. However, working with these images presents technical challenges, for example in ensuring metrical accuracy in the absence of calibration data or modern maps.
This ArcLand technical meeting will take place over two days. The first day of papers will present examples of working with lost landscapes in a seminar-style setting with a strong emphasis on discussion. The second day will be in a workshop setting, aiming to discuss solutions to technical challenges.

Event:
The 2-day Workshop aims to cover a range of seminars and a workshop to give practical experience to students and users. The plenary talk will be set by Dave Cowley (RCAHMS, UK) and the practical workshop will be led by Gianluca Cantoro (Foundation for Research and Technology of Greece, GR and Leiden University, NL).

Workshop target topics:
- Aerial imagery processing (data processing methodological issues and challenges, analysis, interpretation)
- Archaeological applications, applications of historic aerial images
- Archives of aerial photographs: accessibility, data availability and utilisation

Participation:
The Organizing Committee of the ArcLand workshop "Recovering lost landscapes" has just released extension date for the submission of abstracts.

Extended abstract submission deadline: 31. July 2013.

In order to participate to the Workshop please send abstracts to TatjanaV@zrc-sazu.si and ivan.bugarski@gmail.com before 31. July 2013.

Keydates:
Extended abstract submission deadline: 31. July, 2013
Author Notification: 2. September, 2013
Full Paper Submission and Registration Deadline: 15. October, 2013
Workshop: 19. - 20. November, 2013

Meeting location and accomodation:
The meeting location will be at the Institute of Archaeology, Belgrade, Knez Mihailova 35. The institute is situated in the building of the Serbian Academy of Sciences and Arts, in the very center of Belgrade, in pedestrian zone. For accomodation we recommend the Palace hotel (http://www.palacehotel.rs/home_e.php), a nice old-fashioned hotel near the Academy where our guests may have 10 % discount. For further accommodation and practical information please contact ivan.bugarski@gmail.com.

Costs:
The Workshop is free of Registration fees.

Grants:
ArchaeoLandscapes Europe offers a small number of bursaries/grants to support students and young scholars to participate in ArcLand related events and activities.
See http://www.archaeolandscapes.eu/index.php/en/outreach/grants.html for more information on grants application.
Deadline for grants applications will be 12 August 2013, 14:00 h (Belgrade time).

Updates:
Updates will be available at http://www.archaeolandscapes.eu/index.php/en/outreach/workshops/341-recovering-lost-landscapes.html.

Feel free to forward this call to anyone who might be interested.
Comenta la noticia desde Facebook